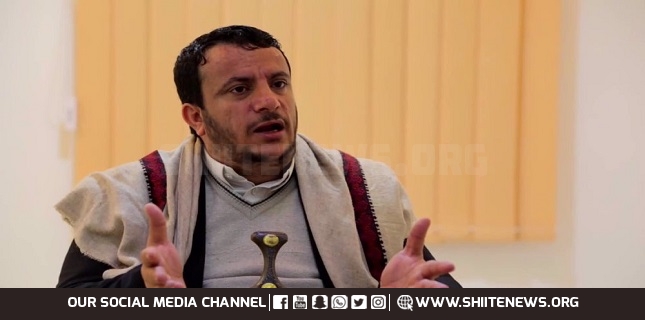 Yemen's popular resistance Ansarullah movement has voiced optimism about the quality of earlier talks in Saudi Arabia on the potential of putting an end to a hugely deadly war that Riyadh and its allies have been waging against Yemen since 2015.
"Negotiations with Saudi Arabia were serious and positive," Ali al-Qhoom, a member of Ansarullah's Political Bureau, was quoted by Lebanon's al-Mayadeen television network on Tuesday as saying.
"There existed optimism regarding elimination of [standing] obstacles and complications concerning the humanitarian files," he added.
Qhoom's comments came following five days of Omani-mediated negotiations between a visiting Ansarullah delegation with Saudi officials in the kingdom's capital of Riyadh.
The Yemeni delegation has now returned to the Yemeni capital of Sana'a for consultations with the leaders of Yemen's Supreme Political Council.
According to Mahdi al-Mashat, head of the council, the Yemeni delegation would revisit Riyadh for "completion" of consultations with the Saudi party.
Saudi Arabia and a number of its allies, including the United Arab Emirates, began the war in March 2015 to restore power in Yemen to the impoverished country's Western- and Riyadh-allied government.
The former Yemeni government's president, Abd Rabbuh Mansur Hadi, resigned from the presidency in late 2014 and later fled to Riyadh amid a political conflict with Ansarullah. The movement has been running Yemen's affairs in the absence of a functioning administration.
The war and a concomitant siege that the Saudi-led coalition has been imposing on Yemen has, meanwhile, caused the death of tens of thousands of Yemenis and turned the entire country into the site of, what the United Nations has described as the world's worst humanitarian crisis.