Yemen
Mufti of Yemen: Crisis in Arab, Islamic Countries Created by US, Israel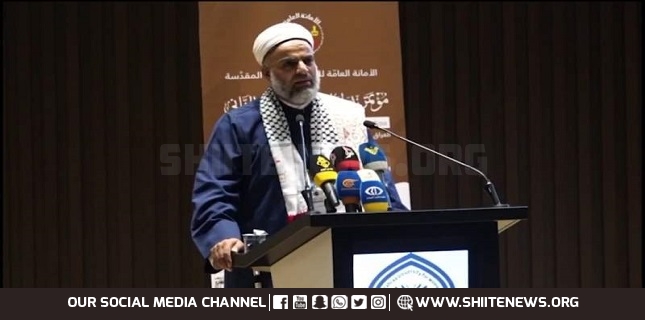 The Mufti of Yemen, the scholar Shams al-Din Sharaf al-Din, affirmed that the US-Saudi aggression was launched against Yemen as a result of its people's solid and sincere stance towards the nation's issues, foremost of which is the Palestinian cause.
In a speech during the conference (Al-Aqsa Call II), which was held in Karbala, Iraq, with the participation of delegations from 65 countries, Mufti Sharaf al-Din said: The slogan of "Death to America and Israel" raised by the Yemeni People is an expression of rejection of the US-Israeli imperial policies.
He added: The chaos that ignites in more than one Islamic and Arab country is caused by the US and Israel to consolidate the Israeli presence and distract the peoples of the region with their own man-made crisis.
Mufti Sharaf al-Din stressed the importance of condemning normalization with the Zionist entity, praising Iraq, which passed a law criminalizing and prohibiting normalization with the Zionist entity.
Mufti Sharaf al-Din also stressed that the great momentum that we are witnessing on the anniversary of Imam Hussein martyrdom should be used to create awareness about the dangers that the US and Israel pose in the region and expel the foreign troops.
Call of Al-Aqsa international conference is held annually with the participation of cultural and political scholars from countries of the world, through the efforts of the 'Return to Palestine' global campaign and supervised by Imam Hussain (AS) holy shrine.