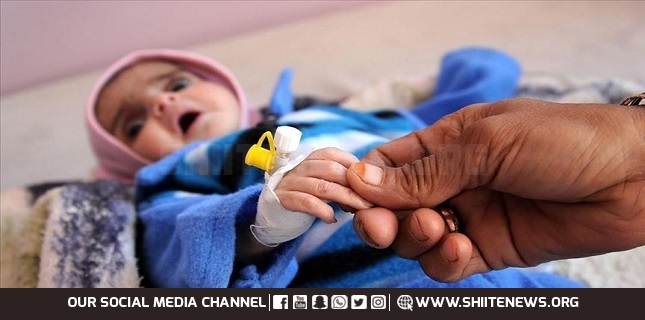 The Intisaf Organization for Women and Children's Rights reported that more than 12 million Yemeni children are in need of humanitarian aid.
On the occasion of the International Day of Innocent Children Victims of Aggression, June 4, Intisaf organization announced in a statement that the Yemeni children are suffering from the worst mental and physical problems, such that 12.600 million Yemeni children are in need of humanitarian aid as a result of the eight-year war on Yemen.
The statement blamed the UN for ignoring the status of the children in Yemen; It said that the UN did not fulfill its duties to protect the children, noting that since the beginning of the Saudi-American war on Yemen, 8,218 children have lost their lives or been injured in the country.
According to the latest figures, the poverty rate in Yemen has reached 80%, where 8 out of 10 children are living in families that do not have enough income to meet their basic needs.
It is more than 8 years, since 2015, Yemen has been witnessing the war of the Saudi-led collation forces on the Yemeni popular committees and army to bring back the Saudi-affiliated government, the consequences of which have been reflected in the lives of the Yemeni people.