Yemen
Saudi regime attacks on Yemen's Saada, 1 dead, 2 injured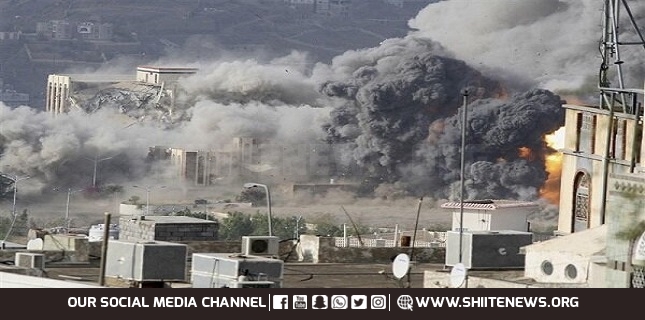 A civilian was killed and two others were injured in the Saudi army artillery attacks on Saada province in the north of Yemen.
According to Yemen's al-Masirah report, Saudi army artillery targeted areas in Shada city in Saada province, in the northwest of the Arab country, killing one civilian and injuring two others.
Earlier, a civilian was injured by a Saudi Arabian army artillery shell and was taken to the hospital.
On Monday, seven civilians, including three African immigrants, were injured in the attacks of Saudi army artillery on Manbeh and Shada cities in Saada province.
Various areas of the border districts in Sa'adah are subjected to Saudi missile and artillery shelling, on a daily basis, resulting in heavy casualties and material losses.
Saudi Arabia, in the form of a coalition of several Arab countries, including the United Arab Emirates (UAE), and with the help and green light of the United States and the support of the Zionist regime, started large-scale attacks against Yemen on March 26, 2015.