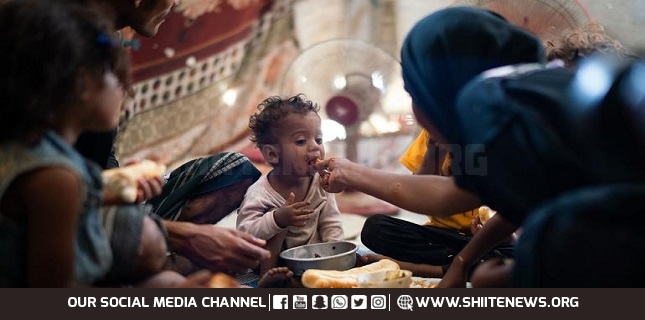 Millions of Yemenis are experiencing rising hunger amid shortages in food assistance, the United Nations said on Sunday.
"Displaced families in Yemen face rising hunger due to the cut of food assistance," the UN refugee agency UNCHR said on Twitter.
It said over half of four million displaced Yemenis "live in areas categorized as an emergency food situation."
"In January, millions will receive reduced food ration", the UNCHR said, citing that the UN relief and aid agencies in Yemen, including the World Food Programme, are running out of funding.
Since the beginning of the Yemeni crisis and the invasion of that country by Saudi Arabia and the UAE, Iran has called for an end to the attacks, a nationwide ceasefire, the lifting of the siege and sanctions on Yemen, and the start of political talks between the Yemenis and handing over power to them.