Yemen
Houthi:Constitutional Declaration Responsible, National, Do not Target any Party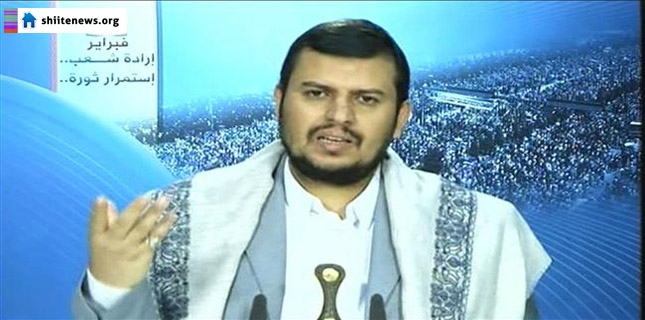 The leader of Powerful Yemeni political group Ansarullah, Sayyed Abdul Malik al-Houthi, said Tuesday that "there was no other option to save Yemen than the constitutional declaration, which "is a necessary and important step."
In a televised speech aired on Yemen TV, and broadcast by Al-Manar Channel, Sayyed Houthi indicated that the resignation of late Yemeni President Abed Rabbo Mansour Hadi aimed at disabling the state institutions, noting that some political forces have ignored the political vacuum and tried to negatively exploit the threats surrounding the country.
"They aggravated the crisis and pushed things toward chaos," he said.
Sayyed Houthi, however, underlined that the recent revolution does not reflect a single component of the Yemeni society, but the concerns and aspirations of all the Yemeni people.
"Yet, some forces do not bother to the suffering of the Yemeni people, and were trying to push the country into chaos, despite the fact that the constitutional declaration came as a responsible national form, and did not target any party," he emphasized.
Sayyed Houthi warned of "targeting the Yemeni people in economics and security," stressing that "stability in Yemen serves the interests of the (Persian) Gulf states."
Ansarullah movement, also dubbed as Houthis, have liberated the capital Sanaa from operatives of al-Qaeda terrorist organization last September, and worked to restore security and stability in the attack-hit areas.
The powerful group issued on Friday the Constitutional Declaration, in a bid to avoid the power vacuum in the country following the resignation of President Abd Rabbu Mansour Hadi and his prime minister.