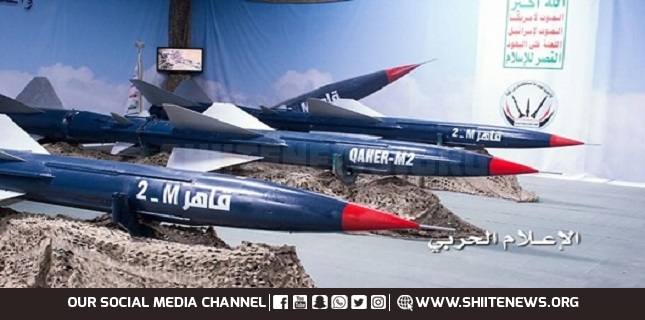 On November 10, Ansarullah fired seven ballistic missiles at positions of the Saudi coalition, Mansour Hadi and the Tariq Saleh's National Resistance in southern Saudi Arabia and the provinces of Marib and Taiz.
According to Brigadier General Yahya al-Sari', spokesman for the Yemeni Armed Forces, Ansarullah fired three missiles at the 1st Regiment base in the Dhahran area of southern Asir province, two at the Tariq Saleh training base on the outskirts of al-Nar mountain east of Mocha, two at positions of Mansour Hadi's forces at the Balaq al-Awsat mountain area and another one at a base in Marib.
The details of the casualties have not been determined yet, and the Saudi coalition and Tariq Saleh's forces are blocking media access to hospitals and bases. In this regard, Brigadier General Yahya al-Sari' stated that dozens of Saudi coalition forces were killed and wounded including the commander of the 1st Regiment of the Saudi Army in Dhahran.
The attack coincided with the visit of UN envoy to Yemen Hans Grundberg to the city of Mocha and his meeting with Tariq Saleh. Ansar Allah attack at this point in time, like previous attacks on specific timelines, carries an important message to the United Nations about the UN stands in the Yemeni war.
Ansar Allah had previously targeted the warehouses of Mocha port on September 11 this year with a missile and drone strike that inflicted heavy damage on the Saudi coalition and Tariq Saleh's forces.