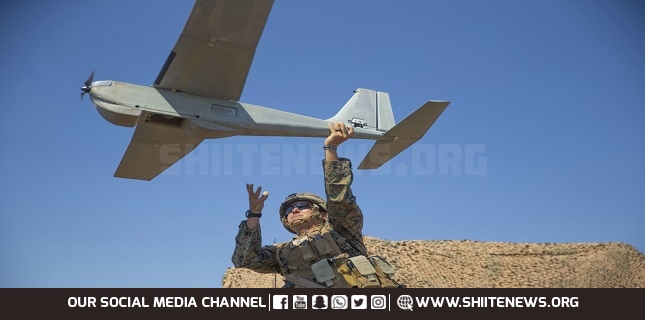 Yemeni army forces, supported by allied fighters from the Popular Committees, have intercepted and targeted an American AeroVironment RQ-20 Puma drone while it was flying in the skies over an area in Saudi Arabia's southern border region of Jizan close to the border with Yemen.
Spokesman for Yemeni Armed Forces Brigadier General Yahya Saree said in a post published on his Twitter page that Yemeni air defense units shot down the unmanned aerial vehicle as it was on a reconnaissance mission on Thursday evening.
He added that the media bureau of Yemen's Operations Command Center is going to release the video footage of the operation within the next few hours.
The development came a day after Saree said Yemeni forces and their allies had shot down a Saudi-led spy drone as it was flying in the skies over al-Jubah district in Yemen's central province of Ma'rib.
Saree identified the downed aircraft as a Chinese-made CH-4 unmanned aerial vehicle.
Yemeni air defense forces and their allies also shot down a US-built Boeing Insitu ScanEagle spy drone drone with a precision missile on September 27.
The spokesman for Yemeni Armed Forces said at the time the aircraft was struck as it was on a surveillance mission over the Medghal district of Ma'rib province.