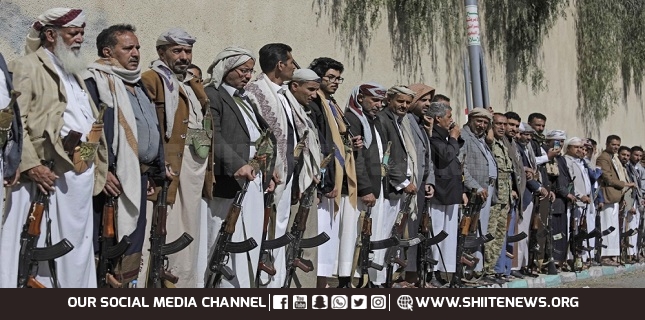 Yemeni Soldiers and fighters from allied Popular Committees continue to score territorial gains in their battles against Saudi-led coalition forces and their Takfiri mercenaries across the war-ravaged country, asserting control over a strategic hilltop in the oil-rich southeastern province of Shabwah.
Local sources, requesting not to be named, said the Yemeni troops and allies have seized Aqaba al-Qanza hilltop, which overlooks the town of Bayhan.
The sources added that the forces continue to advance in the mountainous region, even though Saudi forces and Saudi-backed militants loyal to Yemen's former president Abd Rabbuh Mansur Hadi have brought in reinforcement from neighboring districts.
They noted that the Yemeni troops and Popular Committees fighters have inflicted heavy losses on Saudi forces and their mercenaries during the offensives.
A senior member of the so-called and separatist Southern Transitional Council (STC), which is supported by the United Arab Emirates, has confirmed the resilience of Yemeni army soldiers and fighters from Popular Committees, and pointed to the Saudi-led coalition's inability to advance towards capital Sana'a.
"Sana'a – where the National Salvation Government is seated – is becoming more and more inaccessible as each day passes. All hopes of establishing control over it have faded away. Such a failure comes despite the widespread support that the [Saudi-led] coalition provides its allies with," Fazl al-Ja'adi wrote in a post published on his Twitter page.