Yemen
Continuation of aggression on Yemen leads to terminating Saudi kingdom; Ali al-Houthi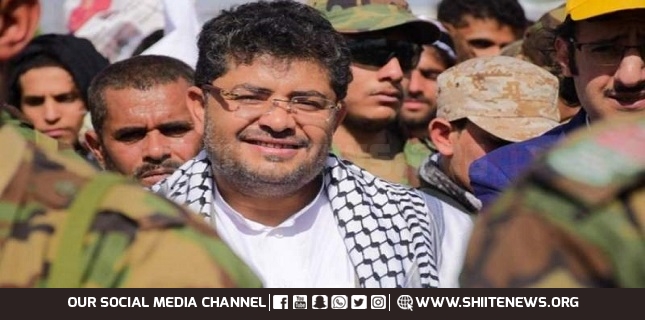 The Chairman of the Yemeni Supreme Revolution Council stressed that the continuation of the Saudi regime's aggression on Yemen would lead to the termination of the Al-Saud kingdom.
According to a Tuesday report of Al-Mayadeen, Mohammad Ali al-Houthi emphasized that the maintenance of real peace was subjected to the end of blockade and invasion of Yemen.
Meanwhile, the Yemeni Army Spokesman Brigadier General Yahya Saree reported on Monday that a number of the Saudi important bases including Abha Airport in Asir district were targeted.
The Yemeni deterrent operations came as the Saudi regime bombarded a number of Yemen's cities including Sana'a, the capital, in retaliation for the heavy defeats it suffered from the Ansarullah movement in Maarib province.
The US-backed Saudi regime along with UAE has invaded and put a blockade on the Yemeni people since March 2015.
Source; Iran press