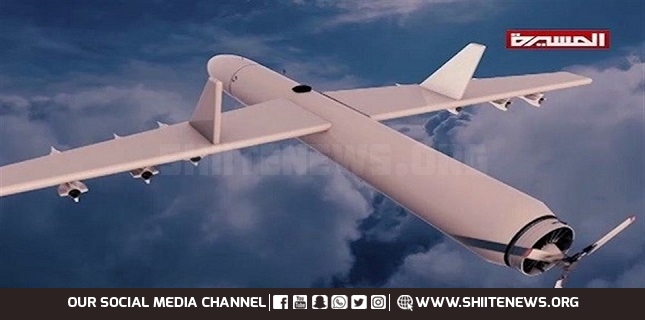 A spokesman for the Yemeni Armed Forces said that King Khalid Air Base in southern Saudi Arabia had been targeted by two drones.
According to Al-Masira, Yahya Saree said: "Khalid airbase in the Khamis Mushait area located in the south of Saudi Arabia has been targeted by two Samad 3 military drones."
He added: "the attack on King Khalid Air Base was carried out in response to the continuation of the Saudi coalition aggression and the continuation of the siege of Yemen."
The spokesman for the Yemeni armed forces also announced on Friday that key and critical positions were being targeted at Saudi King Khalid Air Base and Abha International Airport in southern Saudi Arabia.
The attacks come as Saudi coalition fighter jets bombed Yemen's Ma'rib province 31 times in the past few hours.
The Yemeni deterrent strikes come after officials repeatedly warned the aggressors that the army and popular committees would continue to target Saudi military bases, facilities and airports in retaliation for the Saudi coalition's attacks.