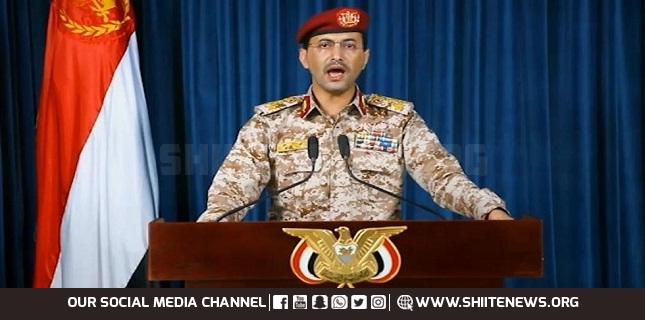 The Yemeni army spokesman, General Yahya Sarea, unveiled a report about the total losses inflicted upon the Saudi-Emirati aggression forces in January, 2021.
General Yahya Sarea indicated that, during the aforementioned period, the Yemeni forces managed to kill or injure 1283 of the aggression elements, including 74 Saudi soldiers and 75 Sudanese mercenaries, adding the air defense systems downed six drones for the Saudi-led aggression.
92 armored vehicles for the aggression forces were destroyed or damaged, according to the same report.
US President Joe Biden announced on Friday halting all forms of military support to the Saudi-led aggression forces, considering that the war on Yemen should stop.
Yemen has been since March 2015 under brutal aggression by Saudi-led Coalition, in a bid to restore control to fugitive president Abd Rabbu Mansour Hadi who is Riyadh's ally.
Hundreds of thousands of Yemenis have been killed or injured in the strikes launched by the coalition, with the vast majority of them are civilians.
The US-backed coalition, which includes in addition to Saudi Arabia and UAE: Bahrain, Egypt, Morocco, Jordan, Sudan and Kuwait, has been also imposing a harsh blockade against Yemenis.