Yemen
Yemenis stage protests to condemn US designation of Ansarullah as terrorist group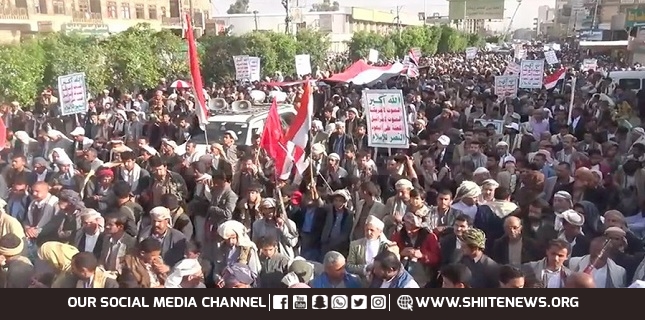 Thousands of Yemenis took to the streets to slam Us designation of Asadullah as a Terrorist group.
Twenty-two aid groups working in Yemen called on Washington to revoke a last-minute move by the administration of former US President Donald Trump to designate Yemen's Houthi Ansarullah movement as a "foreign terrorist organization"
"This designation comes at a time when famine is a very real threat to a country devastated by six years of conflict, and it must be revoked immediately. Any disruption to lifesaving aid operations and commercial imports of food, fuel, medicine, and other essential goods will put millions of lives at risk," the aid groups said in a statement on Sunday, Reuters reported.