Yemen
Yemeni scholars condemn normalization deals with Israel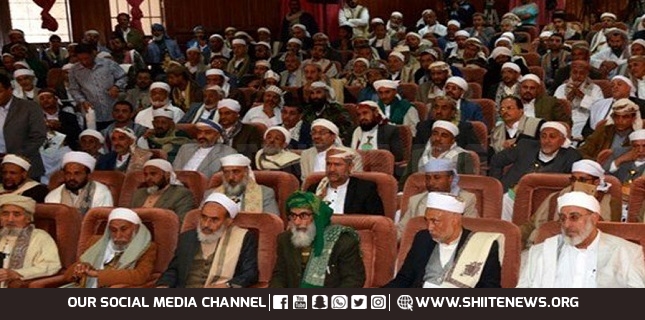 Yemeni scholars came together in the capital Sana'a to condemn some Arab states for normalizing ties with Israeli regime. They said with signing normalization deals with Israel, these states have betrayed the Palestinians.
Morocco has been the last Arab state to normalize ties with Israel after Bahrain, the UAE and Sudan over the past months.
The normalizations deals have already sparked outrage among the public in the Muslim world where pro-Palestine sentiment runs deep. Meanwhile Palestinians from all political factions have been unanimous in their condemnation of the normalization deals. They seek an independent state in the West Bank and the besieged Gaza Strip with East Jerusalem al-Quds as its capital. So, the normalization, they say serves as betrayal of the their cause.
Yemeni scholars voice their support for the Palestinians warning Arab world to adopt a united stance against Israeli aggression. They said the normalization deals will only embolden Israel to press ahead with its oppressive policies against the Palestinians.