Yemen
Saudi Arab pressures Mansour Hadi to announce his self-proclaimed cabinet in Yemen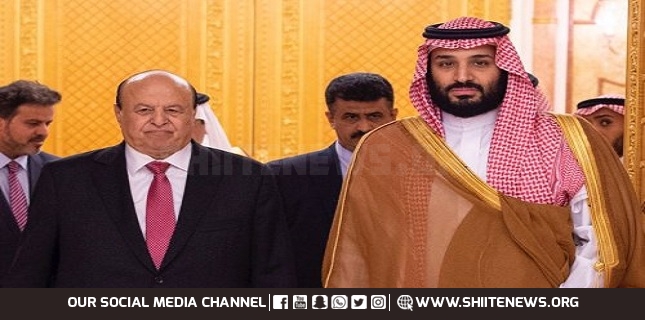 Saudi Arabia is pressuring the fugitive Yemeni president Hadi to announce a self-proclaimed cabinet in the country.
Al Jazeera quoted an official in the resigned Yemeni government as saying that Saudi Arabia, and in particular its Deputy Defense Minister Khaled bin Salman, had pressured fugitive Yemeni President Mansour Hadi to nominate his self-proclaimed cabinet.
According to the official of the resigned Yemeni government, Saudi Arabia seeks to implement the political part of the Riyadh agreement without fully implementing the military part.
He added: "Saudi Arabia has informed Mansour Hadi that it is opposed to the candidates he is considering for key Yemeni ministries and should replace them with others."
Khalid bin Salman and Mansour Hadi recently held a fruitless meeting in Riyadh.
However, the Riyadh agreement did not end the clashes between Saudi mercenaries and UAE mercenaries in the southern provinces of Yemen.
Saudi Arabia, with the support of the United States, the United Arab Emirates, and several other countries, has launched a military invasion of Yemen since March 2015 and put it under land, sea, and air siege.
The war by Saudi Arabia and its allies in Yemen has so far killed more than 16,000 Yemenis, injured tens of thousands, and displaced millions of Yemenis.