Yemen
Yemeni Army Vows Escalating Military Response to Ongoing Saudi-led Aggression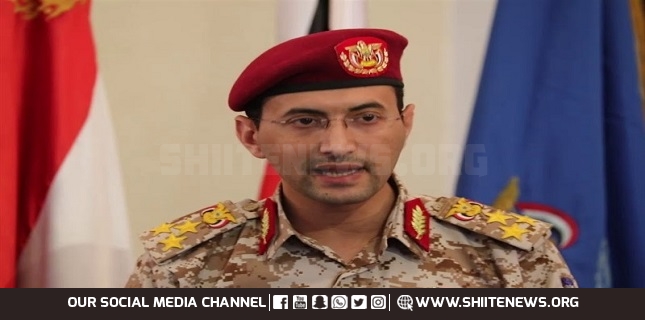 Spokesman of Yemeni Armed Forces, General Yahya Sarea, vowed on Wednesday to escalate military response to the ongoing Saudi-led aggression.
"In retaliation to ongoing unjust aggression, brutal siege, ongoing military escalation, insistence on the continued closure of airports and ports on our country, the Yemeni Armed Forces will not hesitate to take similar escalatory steps in the coming days," General Sarea said via Twitter.
"We warn all foreign companies working in Saudi Arabia, as well as our brothers from Hijaz, and Najid who resident in all areas to stay away from vital military and economic facilities of a military nature because they will be a legitimate target of our military force."
Yemen has been since March 2015 under brutal aggression by Saudi-led Coalition, in a bid to restore control to fugitive president Abd Rabbu Mansour Hadi who is Riyadh's ally.
Hundreds of thousands of Yemenis have been killed or injured in the strikes launched by the coalition, with the vast majority of them are civilians.
The coalition, which includes in addition to Saudi Arabia and UAE: Bahrain, Egypt, Morocco, Jordan, Sudan and Kuwait, has been also imposing a harsh blockade against Yemenis.