Yemen
Ansarullah Political Bureau Condemns Normalization of Sudan Regime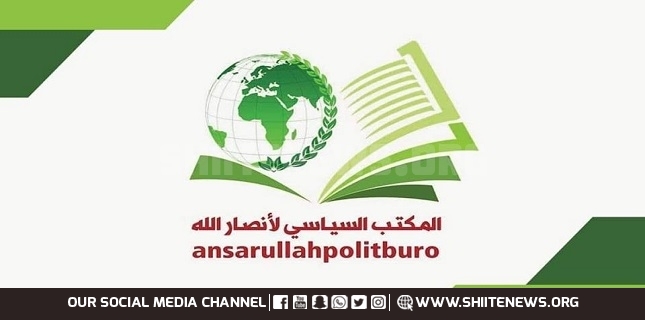 The Political Bureau of Ansarullah strongly condemned, Friday, what the Sudanese regime did in its humiliating engagement in normalization with the Zionist enemy.
The Political Bureau said in a statement emphasized that the puppet regimes that sided with the Islamic Nation's enemy and sold their dignity, such as the Emirati, Bahraini and Sudanese, would only lose from these shameful relations.
"No matter how much these regimes imprinted their relations and offered their loyalty to US and Israeli enemy, the people will not accept it," the statement added.
It pointed out that the people will continue to reject normalization and reject any move to eleminate the Palestinian issue and will continue to adhere to the Palestinian right to land and sanctities.