Yemen
Saudi fighter jets dropped cluster bombs on Yemen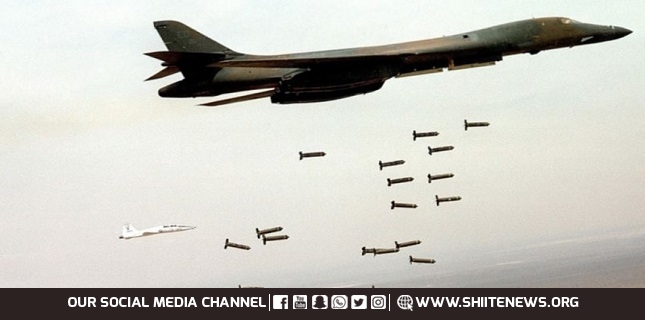 The Yemeni Ministry of Human Rights announced that the Saudi fighter jets have dropped cluster bombs on Yemen.
Yemen's Ministry of Human Rights said on Thursday that a Yemeni little girl and an elderly woman were killed in an attack by the Saudi fighters on Sanaa the capital, and the provinces of Marib, al-Jouf, al-Bayda, Hajjah, and Saada northern Yemen.
The Saudi fighters also targeted a medical equipment depot at Hospital 48 in Sanaa.
With their fighters, the US-backed Saudis began attacking the provinces of Sa'ada and Sanaa on Wednesday night, with the attacks continued until Thursday.
Saudi Arabia, with the support of the United States, the United Arab Emirates, and several other countries, has been conducting military aggression against Yemen since March 2015 and besieging it. The war in Saudi Arabia and its allies in Yemen has so far killed tens of thousands and displaced millions of Yemenis.
Saudi military aggression has also left the poor country of Yemen in dire need of food and medicine.
-cluster bombs