Yemen
Houthis hold gathering on security threats in Yemen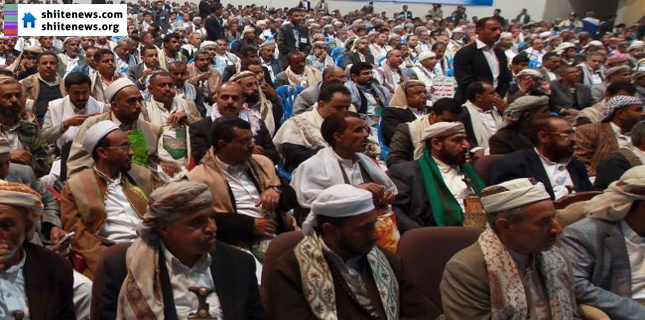 Yemen's Ansarullah revolutionaries have organized a gathering to discuss different issues threatening the impoverished country's stability, Press TV reports.
The gathering was held at the request of Abdul-Malik al-Houthi, the leader of the revolutionaries, in the Yemeni capital Sana'a on Friday.
Delegates from the country's army, political parties, and tribes took part in the gathering. The participants condemned foreign interference in Yemen's internal affairs. They also said that the meddling has fueled political and social turmoil in the country.
"This is a united Arab and Islamic revolution and no one from East or West can divide us. In the name of the Arab and Islamic world, we today declare that we will unite the land of Arabia," said Sahl al-Aqeel, a mufti from the Yemeni city of Ta'izz.
The participants further stressed that they will continue their revolution until their demands are met and an agreement signed between the Houthis and the Yemeni government is implemented.
They gave the Yemeni President Abd Rabbuh Mansur Hadi a 10-day time to meet their demands and form a new government.
The Arab country is currently grappling with a severe political crisis between the central government and Ansarullah revolutionaries, also known as Houthis.
The Ansarullah activists, who played a major role in the ouster of the country's longtime dictator, Ali Abdullah Saleh, have been staging demonstrations in Sana'a for nearly two months, demanding the government's ouster over corruption and marginalization of the country's Shia community.
In September, Ansarullah revolutionary fighters gained control of Sana'a following a four-day battle with army forces loyal to General Ali Mohsen al-Ahmar, the half-brother of the former dictator.
In the same month, Ansarullah fighters and President Hadi's government inked a UN-backed ceasefire deal that called for the withdrawal of the revolutionaries from the capital once a neutral prime minister was picked. The deal has failed to deliver any practical results so far.