Yemen
Yemeni crisis is worst humanitarian one in world, UN says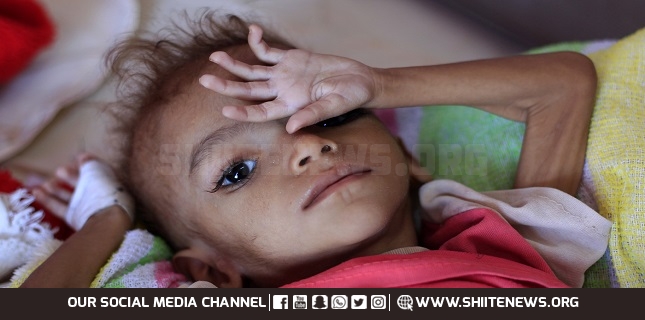 A spokesman for the UN High Commissioner for Human Rights on Tuesday called for global support to help the Yemenis, stressing that the Yemeni crisis is the worst humanitarian crisis in the world.
Elizabeth Throssell described the situation of Yemenis as dire and said that the lack of financial aid threatens the humanitarian program in Yemen.
The United Nations official warned that a lack of funding could lead to a halt to humanitarian programs in Yemen.
The United Nations World Food Program (WFP) recently described the humanitarian situation in Yemen as "very deplorable" and warned of a lack of food security for 18 million people in the war-torn country.
Saudi Arabia and a number of its regional allies launched the devastating war on Yemen in March 2015 in order to bring the country's former president Abd Rabbuh Mansur Hadi back to power and crush the Ansarullah movement.
Over 100,000 people have been killed and more than 3.5 million people have been internally displaced since the war began.
Over 24 million Yemenis need aid, and 10 million are facing famine.
UN has described Yemen as the world's biggest humanitarian crisis.