Yemen
Houthis seize militants stronghold in central Yemen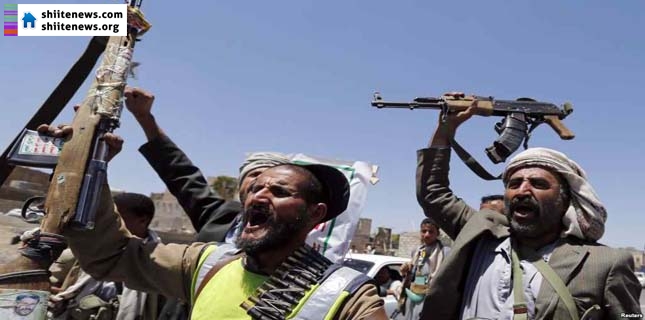 Ansarullah fighters in Yemen have managed to drive out al-Qaeda-linked militants from one of their strongholds in the strategic province of al-Bayda in central parts of the country.
The Ansarullah fighters moved into al-Manasseh area in al-Bayda Province on Sunday following clashes with the militants.
According to local media reports, the Ansarullah fighters have reached the home of the leader of the militant group in al-Manasseh.
The Sunday clashes mark the latest in a series of violent confrontations between Ansarullah fighters and al-Qaeda-linked militants in the country.
Ansarullah fighters, also known as Houthis, flushed out al-Qaeda-linked Takfiri militants from the southern Yemeni town of Yarim in the Ibb Governorate over the weekend.
The fighters have already taken some other parts of the Arab world's poorest country and have also clashed with al-Qaeda militants. They have been trying to drive out the militants in order to restore security to the country.
Yemen has been facing threats from al-Qaeda-linked militants, as well as a separatist movement in the country's southern region.
Yemen's Shia Houthi movement draws its name from the tribe of its founding leader Hussein Badreddin al-Houthi. The Houthi movement played a key role in the popular revolution that forced former US-backed dictator Ali Abdullah Saleh to step down.
Saleh, who ruled Yemen for 33 years, stepped down in February 2012 under a US-sponsored power transfer deal in return for immunity, after a year of mass street demonstrations demanding his ouster.