Yemen
 Al-Houthi: International Quds Day Paves Way for Final Liberation of Palestine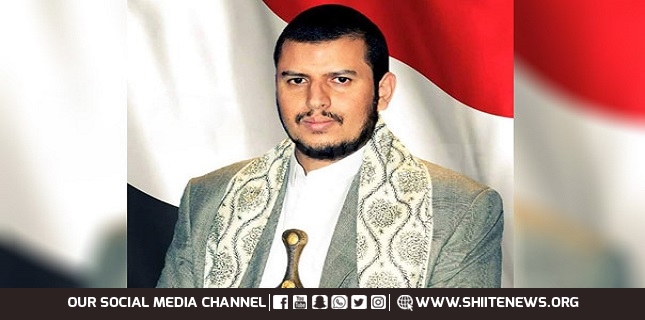 Sayyed Abdulmalik Badr Al-Din Al-Houthi said that the International Quds Day paves the way for the final liberation of Israeli-occupied Palestinian territories.
In a united address on Wednesday by leaders of Resistance movements on the occasion of Al-Quds Day,
Sayyed Abdulmalik affirmed the Yemeni people's stance to stand by the Palestinian people in the face of the Israeli enemy as a religious and humanitarian commitment.
The leader of the revolution explained that the Israeli enemy is the enemy of the entire nation, which represents a threat to global security and stability.
"The Zionist regime is the main source of instability and insecurity in the world. Palestinians are suffering from various and continuous crimes being perpetrated by the Israeli regime," Sayyed Abdulmalik said.
The Leader pointed out that the injustice of Palestine makes it imperative for the nation to define a responsible, decisive, open, clear and practical stance towards it.
His eminence stressed that the people of Yemen are present with the freedom of the nation to support Palestine and its sanctities.
Sayyed Abdulmalik condemned and denounced all attempts of normalization with the Zionist entity by some Arab countries, especially the Saudi regime, describing such attempts as prohibited by Islam.
The Leader reiterated a previous offer to hold a swap deal with the Saudi regime that stipulates releasing another Saudi pilot and 5 soldiers in exchange for setting Palestinian prisoners held by Riyadh free.
The International Quds Day is a legacy of the late founder of the Islamic Republic, Imam Khomeini, who designated the day in solidarity with Palestinians.
Since the 1979 Islamic Revolution in Iran, the event has been held worldwide on the last Friday of the Muslim fasting month of Ramadan.