Yemen
Protests in Hodeidah Denouncing Siege on Ad-Durayhimi City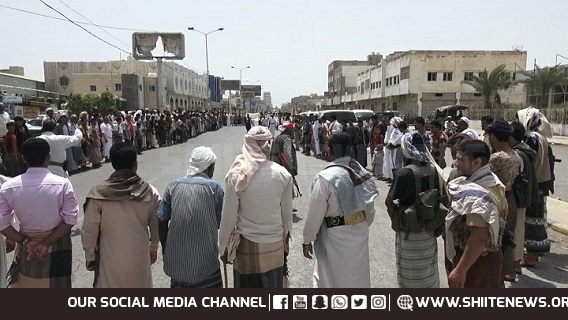 In Hodeidah Governorate, citizens have organized vigils in several villages and districts of the governorate denouncing the continued siege and violations against the people of Ad-Durayhimi city for more than a year and a half.
Under the slogan "Islam is Yemeni and wisdom is Yemeni", participants in the protests confirmed the importance of preserving the Islamic identity. They also confirmed steadfastness in the face of aggression on all fronts until reaching victory.
They pointed out to the besieged city of Ad-Durayhimi that has been deprived of food and medicine for more than a year, despite that they are exposed to daily crimes by the forces of aggression and their mercenaries, calling on all free Yemeni people to supply the fronts with money and men.
-Hodeidah