Yemen
Ansarullah leader Abdul-Malik al-Houthi warns Israel against any 'foolish act'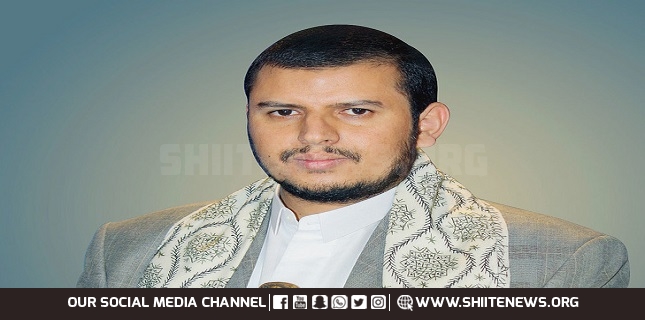 Yemen's popular Houthi Ansarullah movement delivers a strong warning to Israel against committing any "foolish act" against the nation after controversial remarks by the regime's prime minister featuring the Arab Peninsula country.
"Should Israel perpetrate any foolish act against our nation…our nation would not hesitate to announce a struggle down the divine path against this enemy (Israel)," Houthi leader Abdul-Malik al-Houthi said, delivering an address marking the birth anniversary of Islam's Prophet Muhammad.
"Nor would we hesitate to deliver deadly blows to [Israel] and attack the extremely sensitive targets belonging to the usurping regime of Israel," he added.
His remarks came after comments made last month by Israeli Prime Minister Benjamin Netanyahu, during which he claimed that Iran sought to strike Israel from Yemen using surgical missiles.
"Iran wants to develop precision-guided missiles that can hit any target in Israel within five to ten meters," Netanyahu claimed in a speech in the holy occupied city of Jerusalem al-Quds. "Iran hopes to use Iran, Iraq, Syria, Lebanon, and Yemen as bases to attack Israel with statistical missiles and precision-guided missiles. That is a great, great danger," the premier purported.
Reuters, which carried Netanyahu's remarks, alleged that they served as "a signal" that Yemen "could come under pre-emptive Israeli attack."
Al-Houthi, however, said, "The criminal Zionists' remarks are repetitive."
"And most remarkable among them [are those of] Zionist war criminal Benjamin Netanyahu, who depicts Yemen as a threat to Israel, [and] is trying to link this issue to Iran — as is Israel's wont."
The movement has invariably voiced support for the Palestinian cause in the face of Israeli aggression.
The Ansarullah leader likewise noted, "Our position of animosity towards Israel — as a plundering regime and the enemy of our Muslim nation — is a value-driven, humanitarian, and moral one as well as being a religious commitment, a position that we share with the freedom-seeking and honorable people of our Muslim nation."
Also on Tuesday, Ansarullah's Political Bureau issued a statement, strongly condemning Israel's earlier assassination of a senior Palestinian resistance commander, and calling it "treacherous and cowardly" and hailed the victim as a "heroic commander," Yemen's al-Masirah television network reported.
It lamented that Tel Aviv would not have dared to stage the attack, had it not been emboldened by some Arab and Persian Gulf regimes' rush over the recent years to normalize relations with the occupying regime.
The movement has been defending Yemen against a 2015-present invasion led by Saudi Arabia, one of the Arab states that have been trying rapprochement with Israel.
The statement also praised the Palestinian resistance fighters for their launching a retaliatory rocket barrage into the occupied lands after the assassination, and their defense of the Palestinian "dignity, freedom, independence, and sanctities."
It finally reiterated the Yemeni people's alignment with the Palestinian resistance in all the steps and deterrent measures they take against "this brutal Zionist arrogance," al-Masirah added.