Yemen
Yemen War is spotted dead-end by the World: Ansarullah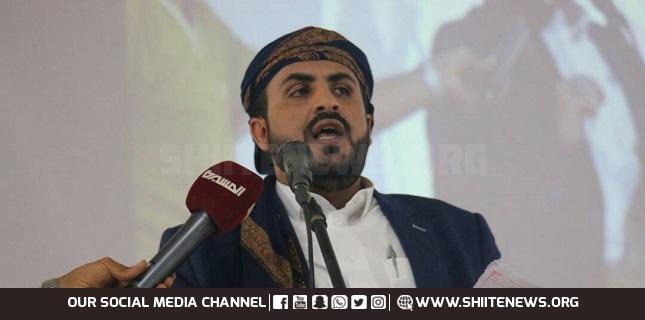 The Spokesman for Ansarullah Movement Board in the Yemeni Peace Talks said all countries of the world and international communities have acknowledged that Yemen's war has reached a dead end.
Mohammed Abdul Salam, held a meeting with UN special envoy for Yemen, Martin Griffiths, on Wednesday night in Oman's capital of Muscat to address the Yemen peace talks.
According to Iran Press, the spokesman for the Yemeni Ansarullah movement, and his accompanying delegation advised the UN envoy to support political solution in Yemen and call the Saudi-led coalition to stop the aggression on Yemen.
Ansarullah Movement spokesman stressed the necessity of putting an end to the Saudis' strikes to Yemen and ending the blockade on the impoverished country.
Abdul Salam also referred to the Yemeni Peace Plan proposed by the President of Yemen's Supreme Political Council Mahdi al-Mashat, and noted that the Saudis' acceptance of the plan provides an opportunity for the end of the Saudi aggression as well as the Yemenis sufferings.
Yemen's National Salvation government has offered to stop drone and missile attacks into Saudi Arabia in return for a full end to the Saudi bombardment.
On Friday September 27, President of Yemen's Supreme Political Council Mahdi al-Mashat said the Ansarullah forces would end all attacks on Saudi Arabia provided that the kingdom and its allies end their attacks on Yemen.
Mahdi al-Mashatalso hoped that this gesture would be answered by a stronger gesture from the Saudis.
Saudis invaded Yemen in 2015 and have enforced a strict blockade of the country by ground, air, and sea.