Yemen
Yemen Houthis release 350 Prisoners including 3 Saudis unilaterally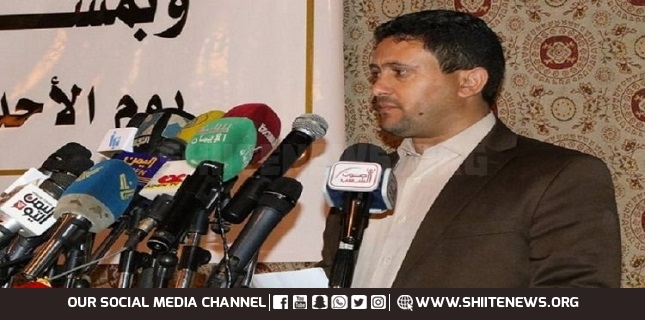 Head of the Committee for Prisoners Affairs Abdul Qader Al-Murtada, announced on Monday, an initiative, submitting it to the United Nations, to release 350 prisoners of the aggression forces, including 3 Saudis.
"We have presented to the United Nations a unilateral initiative to release 350 prisoners and detainees from the other party who were included in the Stockholm agreement statements ," Al-Murtada said in a news conference.
He stressed that this initiative will be implemented today under the auspices of the United Nations and the International Committee of the Red Cross, both of which are the co-presidents on the implementation of the Stockholm agreement.
He stressed that this initiative proves our seriousness in the implementation of the agreement, and that the aggression countries must prove their seriousness by taking a similar step in implementing the Swedish agreement on prisoners.
Among the released prisoners are three Saudis who will be transferred by the ICRC to their families in Saudi Arabia.
He explained that among the released prisoners are all the prisoners who survived from the crime committed by the aggression on Dhamar prison earlier this month.
Al-Murtada asked the United Nations to press the other party to take a similar step, or to count a similar number of our prisoners in any future deal.
The head of the Committee for Prisoners Affairs stressed that this initiative was implemented due to the significant delay in implementing Stockholm agreement of prisoners. He noted that the aggression countries seek to hinder the agreement continuously through their rejection of all the initiatives and proposals that are put forward by the UN envoy.
He called on the aggression forces and mercenaries to stop the immoral and inhumane practices inside their prisons, and allow international organizations to visit these prisons and see the conditions of prisoners to reassure their families.
He stressed that the prisoners' issue is humanitarian and all parties should stop politicizing it whatever the political, military and security developments are.