Yemen
Yemeni air forces carried out fresh attack on King Khalid air Base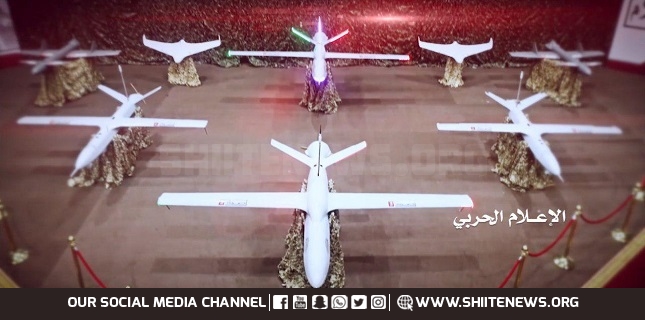 Yemeni Air Force and Popular Committees, on Thursday, carried out several attacks against King Khalid Air Base in Khamis Mushait in Saudi Arabia's Asir region with a number of indigenously-made Qasef-2K drones.
"Air Force carried out – thanks to God – several attacks on King Khalid Air Base in Khamis Mushait with a number of Qasef-2K drones," Armed forces spokesman Brigadier General Yahya Sare'e said in a brief statement.
Sare'e explained that Qasef-2K drones targeted with high accuracy military targets at the base.
The brigadier-general vowed more operations, saying: "Our operations continue as long as the aggression and siege on our country continues."
Sare'e had announced a few minutes ago that the Rocketry Force of the Yemeni Army and Popular Committees fired a barrage of Badr-1 ballistic missile on Quat Al-Wajib military airport and camp in Najran.
-Yemeni Air Force