Yemen
US-Saudi aggression target displaced family house, 19 Martyrs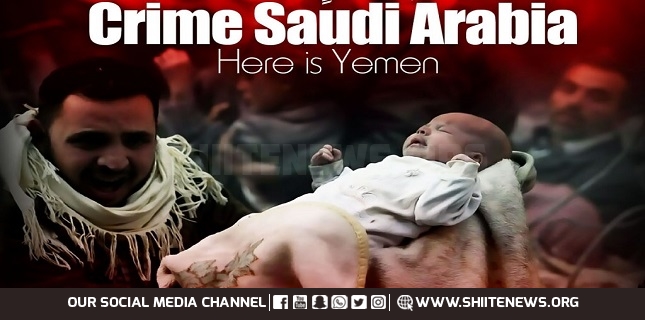 The death toll of the US-Saudi aggression that targeted the house of a displaced family in Hajjah province rose to 19 martyrs and wounded.
Almasirah Net correspondent reported that 8 citizens were killed, mostly children and women, and 11 wounded as a result of the aggression targeting the home of a family in Al-Sawamil district Mustaba district.
The Ministry of Public Health and Population had announced earlier that 19 Martyrs and wounded was a preliminary toll of the crime of the aerial aggression.
On Sunday morning, the first day of Eid Al-Adha, the US-Saudi aerial aggression committed a horrific massacre against an entire family in Hajjah province.
Almasirah Net correspondent reported that the aerial aggression targeted a house inhabited by a displaced family from the Haradh area to Al-Sawamil area, Mustaba district with three consecutive raids.
The correspondent confirmed the death and wounding of all family members in full, noting that four wounded were identified.
"So far it is not possible to predict the number of martyrs as the family turned into pieces scattered," he added, noting that the search for victims under the rubble of the destroyed house is still continuing.
The US-Saudi aggression destroyed the entire border city of Haradh and displaced its people, after it was a thriving commercial city and an important border and customs outlet for the Republic of Yemen.