World
US Says 'Sitting by Phone', Awaiting Iran's Call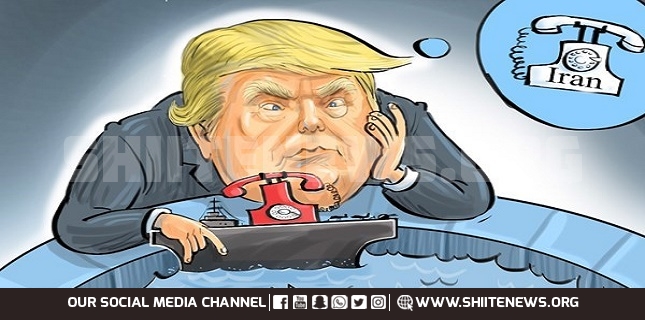 The US has not yet received any messages yet from Iran, but "we're sitting by the phone," the official, who spoke to a small group of reporters under condition of anonymity, said on Friday, Reuters reported.
Back on May 9, US President Donald Trump publicly appealed to Iran to call him amid heightened tensions.
On the same day, CNN reported that the White House has contacted Swiss authorities to share a telephone number with Iran in hopes that Tehran will contact Trump.
The official further reacted to reports that the US is seeking war with Iran, and said, "We are all frustrated with this notion that we are escalating, that we are seeking conflict. Nothing could be further from the truth. We are seeking de-escalation."
Iranian Foreign Minister Mohammad Javad Zarif recently ruled out any prospect of negotiation with the United States, calling the Washington regime a "bully" trying to force all others into acting illegally.
Zarif made the remarks to the Japanese media on Thursday during a visit to the country, reported the Kyodo News agency.
"No, there is no possibility for negotiations," Zarif said, when asked about whether he would be open to holding bilateral talks aimed at easing tensions between Tehran and Washington.