World
Democrats want to block pro-Israel bill over Trump shutdown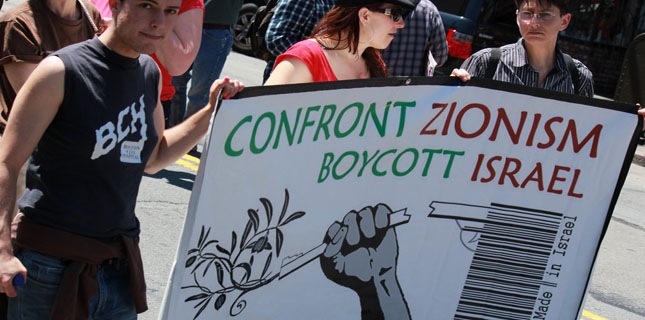 Efforts are reportedly underway in US Senate to block a pro-Israel bill in response to the ongoing government shutdown, blamed on US President Donald Trump.
Senate minority leader Chuck Schumer and other Senate Democratic leaders are behind the effort, according to a report by Washington Examiner on Monday.
The bill is aimed at "allowing state and local governments to divest from entities that boycott, divest from, or sanction Israel because of its occupation of the West Bank."
Israeli officials detain two American human rights lawyers upon arrival at an airport in Tel Aviv before deporting them to the US over their role in a pro-Palestine boycott campaign.
The upper chamber of US Congress is set late Tuesday to hold a procedural vote on the bill against the Boycott, Divestment and Sanctions (BDS) movement.
The BDS movement was initiated in 2005 by over 170 Palestinian organizations to initiate "various forms of boycott against Israel until it meets its obligations under international law."
The BDS is gaining momentum in the United States and poses a serious threat to Israel's "hegemonic power" in Washington, according to Myles Hoenig, a political activist based in Maryland.
The BDS movement says Palestinians are fed up with Washington's complicity in Israel's atrocities against them.
Schumer is reportedly joining Maryland Democratic Senator Ben Cardin, a top Democrat on the Foreign Relations Committee, to vote against moving the bill forward.
The two senators were themselves among the cosponsors of the bill as it was introduced in 2017.
The move is reportedly in protest to the government shutdown by Democrats, who are demanding that Senate majority leader Mitch McConnell facilitate reopening of nine agencies and departments closed over government shutdown.
Funding for the wall has led to a budget impasse, causing the ongoing partial government shutdown.
US President Donald Trump likens the wall around the home of former President Barack Obama to the one he intends to build on the country's border with Mexico.
Trump demands $5 billion, for which he is "proud" to shut down the government but Democrats are not offering more than $1.3 billion.
The Republican president has been calling for a wall along the southern border since his 2016 presidential campaign, pledging that Mexico would pay for it.