World
Brazil charges 11 with attempting to recruit minors for Daesh terror attacks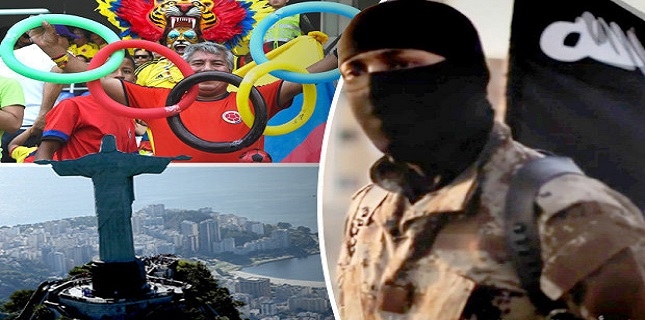 Brazilian prosecutors have announced charges against eleven people, who were accused of trying to establish a terror group inside the country and recruiting militants to send to Syria.
Federal prosecutor's office in Goias state in central Brazil said those charged were responsible for promoting the Daesh terrorist group through social media and by sharing materials via WhatsApp and Facebook.
It said they were also attempting to recruit "minors to take part in terrorist acts on national soil."
According to a court filing, one of the accused used a chat group called "Caliphate of the Brazilian State" to suggest copying last year's London Bridge attack. The suspect also discussed plans to carry out attacks during carnival in Rio de Janeiro or in Salvador de Bahia to kill as many people as possible, said the document.
Two of those charged are being held in a maximum-security prison and five others, arrested since October, were freed pending trial, said the prosecutor's office.
Police also said they found homemade weapons in the house of one of the suspects, who used another chat group to discuss an attack using the explosives.
It was the second Daesh-affiliated group dismantled by the Latin American country in two years.
Before the 2016 Rio Olympics, police arrested members of a group, which was plotting to carry out attacks during the games. Back then, a court sentenced eight people to up to 15 years in prison. None of the supposed plots were ever carried out.
The Brazilian government said the group was "absolutely amateur" whose members were in contact via messaging apps but did not know each other personally.
The latest charges were the first under a new anti-terrorism law, which allows court to sentence those convicted of terrorism to up to 22 years in jail. Terrorism was used to be treated like any other crimes in Brazil.