World
Boko Haram frees 100 Nigerian girls but issues warning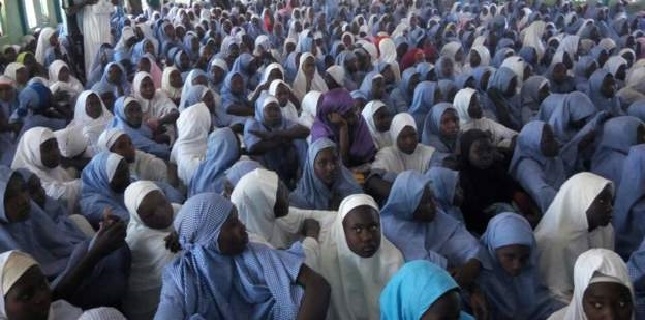 Nigeria's homegrown Boko Haram Takfiri terror group has surprisingly returned more than a 100 of 110 girls it had abducted from the country's northeast last month, but has served the parents with a stern warning.
The terrorists rolled into the town of Dapchi on Wednesday, dropping some of the abductees they had spirited away from the Government Science and Technical College there, the Associated Press reported.
Freed girls and relatives said one schoolgirl was still in captivity, while five had died.
"We did it out of pity. And don't ever put your daughters in school again," the extremists told the residents.
"This is a warning to you all," resident Ba'ana Musa cited them as saying.
Bashir Manzo, whose 16-year-old daughter had been freed, said, "As I speak to you there is jubilation in Dapchi."The group kidnapped 276 schoolgirls from the town of Chibok, similarly located in the northeast, in 2014. The mass kidnapping triggered global condemnation and intense criticism of Nigerian officials in the country as well as an international "Bring Back Our Girls" campaign.
Nearly 60 of the abductees escaped soon after the incident and others have since been released after mediation. Some 100, however, are believed to remain in captivity.
Since 2009, Boko Haram militancy has left at least 20,000 dead and made over 2.6 million others homeless. The group pledged allegiance to the Takfiri Daesh group in 2015.
Boko Haram, whose name roughly translates as "Western education is forbidden," has used kidnapping as a weapon of war, seizing thousands of women and young girls as well as men and young boys.