World
British prime minister kicks off visits to Saudi Arabia, Jordan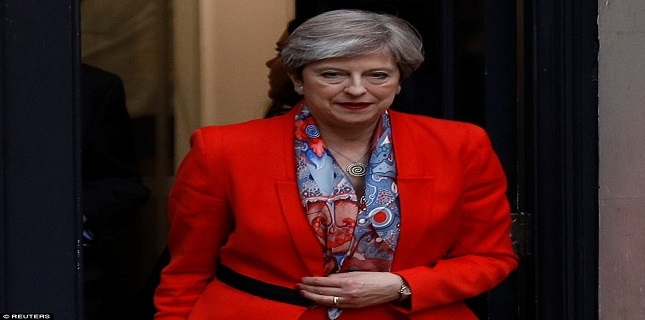 British Prime Minister Theresa May has embarked on a three-day visit to Saudi Arabia and Jordan to discuss bilateral ties and regional issues with leaders of the two Arab kingdoms.
May has arrived in Saudi Arabia, and will hold talks with Saudi King Salman bin Abdulaziz Al Saud and Crown Prince Mohammed bin Salman later on Wednesday about a range of issues, including the Saudi-led war on Yemen and the ongoing diplomatic crisis between Qatar and four other Arab countries.
The UK, along with the US, has been among the major supporters of the Riyadh-led coalition of countries, which has been involved in a bloody military campaign against Yemen since early 2015.
May has been under fire by opposition figures and leading human rights groups at home and abroad for refusing to suspend British arms sales to Saudi Arabia amid the war on Yemen, which has reportedly led to over 12,000 civilian deaths to this day.
In repressive Persian Gulf monarchies, the UK prime minister sees trading partners that her country would need after divorce from the European Union.
Observers say May's trip to Riyadh appears to be aimed at reaching out to the 32-year-old crown prince, who holds the levers of power in the kingdom, amid reports that he will take over from his 81-year-old father in the near future.
The young royal has recently been disposing of its rivals, including prominent princes and business leaders, under the guise of an "anti-corruption" campaign.
Following her talks in Riyadh, May will then travel to Jordan to meet with King Abdullah II and Prime Minister Hani Mulki.
"This visit demonstrates that as the UK leaves the EU we are determined to forge a bold, confident future for ourselves in the world," a spokesman for May said.
"It is clearly in the UK's security interests to support Jordan and Saudi Arabia in tackling regional challenges to create a more stable region, and in delivering their ambitious reform programs to ensure their own stability," he added.
May will also lend her support to "economic reforms" in Saudi Arabia and Jordan, according to her spokesperson.
This is May's second visit to the two Arab kingdoms' since April which comes amid the British premier's challenges at home over her loss of parliamentary majority in the snap election back in summer and internal divisions over Brexit.
Since March 2015, when the war on Yemen began, Britain has signed off over $4.4 billion worth of arms sales to Saudi Arabia, London's largest trading partner in the Middle East.
In September, a report by UK-based War Child revealed that UK arms companies including BAE systems and Raytheon have earned revenues of more than $8 billion from dealings with Saudi Arabia since the onset of the war on Yemen, generating profits estimated at almost $775 million.
Since April, another 2,100 have died of cholera in Yemen, which remains under an all-out Saudi siege.
The United Nations says Yemen is experiencing "the worst humanitarian crisis on the planet."