World
27 killed in mass shooting at Church in the US state of Texas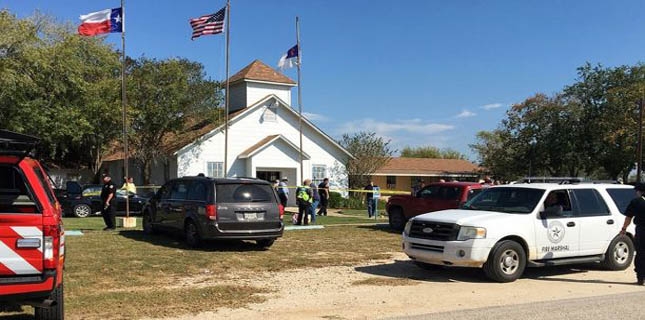 Mass shooting at a church in the US state of Texas has reportedly left 27 dead. The FBI was responding to the scene in Sutherland Springs in Wilson County on Sunday morning according to the US time.
Children were said to be among the victims.
Ensuing clashes with police forces at the First Baptist Church ultimately ended in the shooter's death in the neighboring Guadalupe County.
Some 20 shots were heard by witnesses in quick succession as a church service was underway.
It was not immediately clear if the shooter took his own life or was killed by police while there was yet no indication of their motive.
"Our prayers are with all who were harmed by this evil act. Our thanks to law enforcement for their response. More details from DPS (department of public safety) soon," Texas Governor Greg Abbott said in a tweet.