World
Nigeria Police Arrest Wanted Boko Haram Terrorist Commander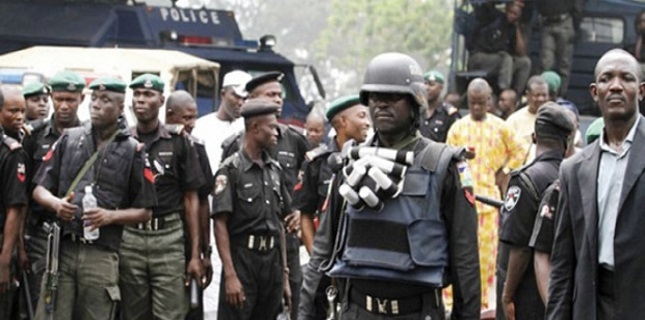 The Nigeria police arrested a Boko Haram terrorist kingpin who had been declared wanted by security agencies for serious atrocities in Ondo province.
The suspect who is one of the Commanders of the Boko Haram Terrorist group is known as Idris Ibrahim Babawo, aged 42, and goes by the nicknames,' "Idoko" and "Nagada", Vanguard reported.
A statement by Brigadier General Sani Usman, Director, Army Public relations said, "Babawo is believed to be on serial number 156 on the wanted Boko Haram terrorists list.
"He was handed over to the 32 Brigade, 2 Division, Nigerian Army, at about 2pm on Monday 25th September 2017 by the Ondo State Command of the Nigeria Police.
"Preliminary investigation shows that the terrorist kingpin hailed from Chinade village, Katagum Local Government Area of Bauchi State.
"He escaped from the North East due to military onslaught on the terrorists with a view evade arrest and prosecution. But nemesis caught up with him."