World
Japan deploys missile system after N Korea threat to hit Guam: Report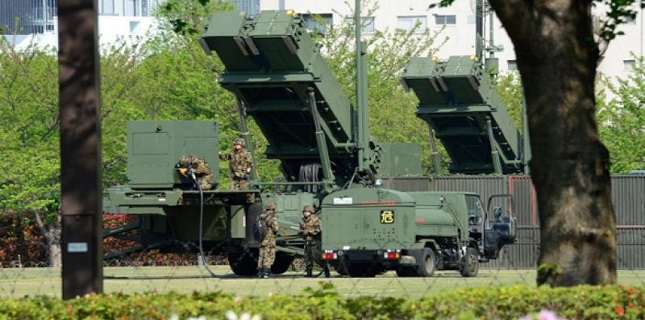 Tokyo has reportedly begun deploying Patriot missile systems after North Korea threatened to target the US Pacific territory of Guam with ballistic missiles traveling over the Japanese skies.
The country's Defense Ministry on Saturday started deploying the Patriot Advanced Capability-3 (PAC-3) system in Shimane, Hiroshima and Kochi in western Japan, which Pyongyang said it could be along the flight path of its missiles, Japan's national public broadcaster NHK reported.
It further added that the Japanese military will also deploy the anti-missile system in neighboring Ehime Prefecture covering the northwest quarter of Shikoku Island.
The country's Kyodo news agency also cited a Defense Ministry official as saying that the government hopes to complete the deployment in western Japan by Saturday morning.
The development came after Pyongyang said it was "carefully examining" a plan for a missile strike on Guam sometime in mid-August in a drill aimed at preparing to counter a potential US military action.
The announcement came after Trump threatened to employ "fire and fury" against Pyongyang if it continues with its missile tests.
The American president continued his belligerent rhetoric against the North on Friday, tweeting, "Military solutions are now fully in place, locked and loaded, should North Korea act unwisely."
Moreover, Japanese television footage showed military vehicles carrying launchers and other equipment for the anti-air missile system entering a military base in Kochi before dawn.
Tokyo has not confirmed the report, but Japan has previously vowed to shoot down North Korean missiles or rockets that threaten to strike its territory.
Japan's chief government spokesman Yoshihide Suga stated earlier this week that Tokyo "can never tolerate" provocations by North Korea and that the Japanese army will "take necessary measures."