World
Trump administration asks US Supreme Court to reinstate travel ban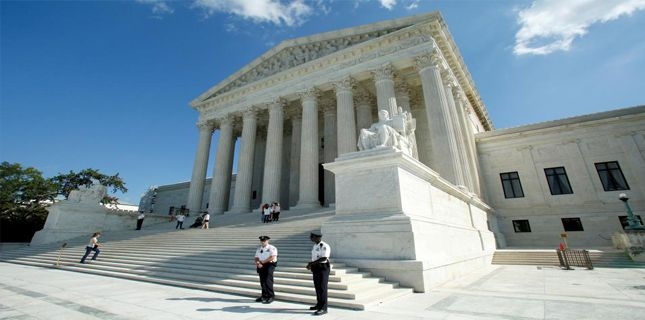 The administration of US President Donald Trump has asked the country's Supreme Court to reinstate his order to temporarily ban travelers from six Muslim-majority countries after it was blocked by lower courts that said it was discriminatory.
Lawyers with the US Justice Department filed emergency applications with the nation's highest court on Thursday to overturn rulings by lower courts that blocked Trump's revised travel ban that bars entry for people from Iran, Libya, Somalia, Sudan, Syria and Yemen for 90 days.
If the Trump administration's emergency requests are granted, the ban would go into effect immediately.
Trump issued the revised travel ban on March 6 after his initial directive signed in January was blocked by a federal judge in Washington state and upheld by the US Court of Appeals for the 9th Circuit in San Francisco, California.
However, the revised order was also blocked by federal judges in the states of Hawaii and Maryland and upheld by the 4th US Circuit Court of Appeals in Richmond, Virginia.
"We have asked the Supreme Court to hear this important case and are confident that President Trump's executive order is well within his lawful authority to keep the nation safe and protect our communities from terrorism," Justice Department spokeswoman Sarah Isgur Flores said in a statement.