World
Boko Haram Increasingly Using Children as Bombers: UN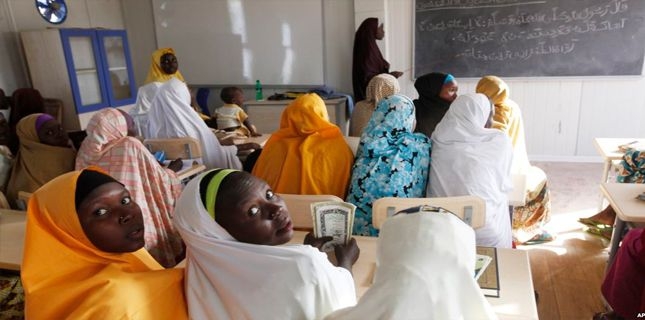 Radical militants from Boko Haram are increasingly forcing children to carry out bombings, with the number of attacks since January already nearly reaching the total for all of last year, according to a report released Wednesday by the UN children's agency.
UNICEF says at least 117 attacks have been carried out by youth in the Lake Chad basin region since 2014, with nearly 80 percent of the bombs strapped to girls, who were sometimes drugged before their missions.
The very sight of children near marketplaces and checkpoints is sparking fear, according to Marie-Pierre Poirier, UNICEF's regional director for West and Central Africa. As a result, nearly 1,500 children were detained last year across Nigeria, Cameroon, Niger and Chad.
"These children are victims, not perpetrators," Poirier said. "Forcing or deceiving them into committing such horrific acts is reprehensible."
The new report coincides with this week's third anniversary of the mass abduction of Chibok schoolgirls by Boko Haram, which has pledged allegiance to Daesh (ISIL) terrorist group.