World
US Says New Anti-Tehran Sanctions Bill Delayed over Iran Election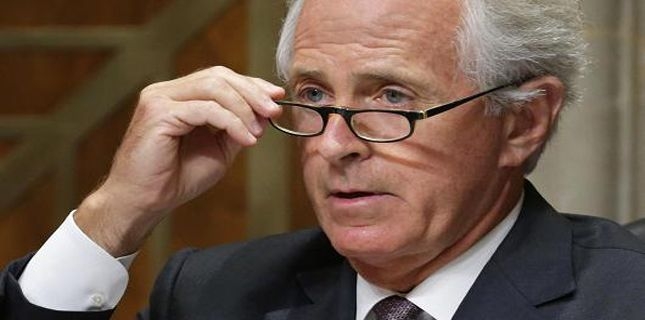 A bill to impose new sanctions against Iran has been delayed in the US Senate due to "concerns" about Iran's upcoming presidential election, Republican Senator Bob Corker said.
On Tuesday, Bob Corker, the Republican chairman of the Senate Foreign Relations Committee, said the bill would not move forward for now.
"We've got a Iran sanctions bill that has a number of co-sponsors that wasn't able to markup at present because of concerns about how the European Union might react and (Iranian) elections that are coming up," Corker said on Tuesday during a hearing on the EU as a US partner in dealings with Russia, Reuters reported.
A markup is when a committee meets to debate legislation and to consider amendments.
A group of Democratic and Republican senators introduced the bill in March seeking to impose tighter US sanctions on Iran over its ballistic missile launches.
Iran has repeatedly stressed that none of its missiles have been designed to be capable of carrying nuclear warheads because nuclear weapons have basically no place in the Islamic Republic's defense doctrine.
Iran's 12th presidential election is slated for May 19, 2017.
The country will simultaneously hold the 5th City and Village Councils elections and also midterm parliamentary elections for a number of constituencies.