World
Twin Blasts Kill At Least 10 in Russia's Saint Petersburg Metro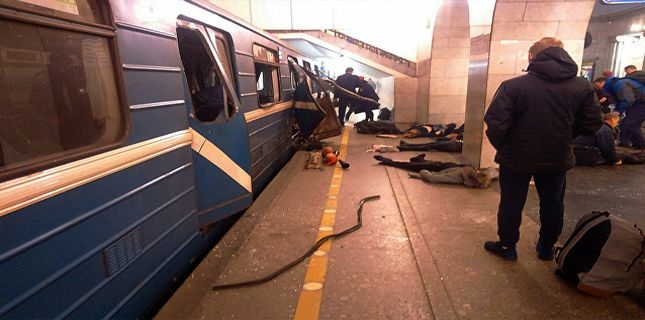 At least 10 people were killed and 20 others injured after two blasts hit Russia's Saint Petersburg metro station on Monday.
The reported blasts occurred at the "Sennaya Ploschad [square]" and "Tekhnologichesky Institute" stations.
At least 10 people were killed. Sennaya Ploschad is engulfed by smoke. Emergency services have been sent to the scene.
Russian President Vladimir Putin was informed about the incident, Kremlin spokesman Dmitry Peskov said, Sputnik reported.
St Petersburg prosecutors office has launched probe in relation to blast.
Meanwhile, three St. Petersburg metro stations have been closed and evacuations are underway following an explosion at one of them, the metro said Monday.