World
North Korea downplays America war threat, stresses combat readiness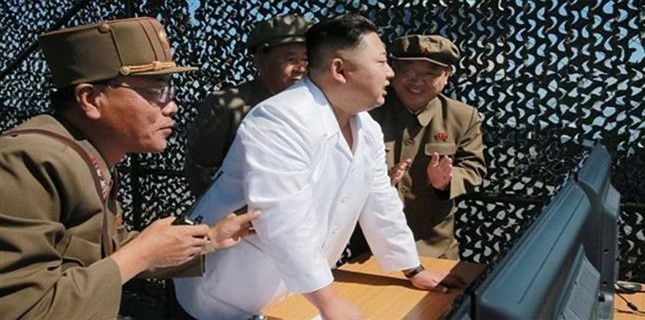 North Korea has downplayed US Secretary of State Rex Tillerson's warning of a possible military strike against the country, stressing its full readiness to respond to any war.
The state-run television KRT on Tuesday cited the Foreign Ministry's spokesman as saying that North Korea has the will and capability to fully respond to any war which the US wants.
"The nuclear force of (North Korea) is the treasured sword of justice and the most reliable war deterrence to defend the socialist motherland and the life of its people," the official Korean Central News Agency quoted the spokesman as saying.
KCNA quoted the unidentified spokesman as saying the US should accept that North Korea is a nuclear-capable nation that "has the will and capability to fully respond to any war the US would like to ignite."
"If the businessmen-turned US authorities thought that they would frighten (North Korea), they would soon know that their method would not work," the official was quoted as saying.
Last week, Tillerson issued the Trump administration's starkest warning yet to North Korea, saying a military response would be "on the table" if it took action to threaten South Korean and US forces.