World
Over half of people in UK unaware of Saudi war against Yemen: Poll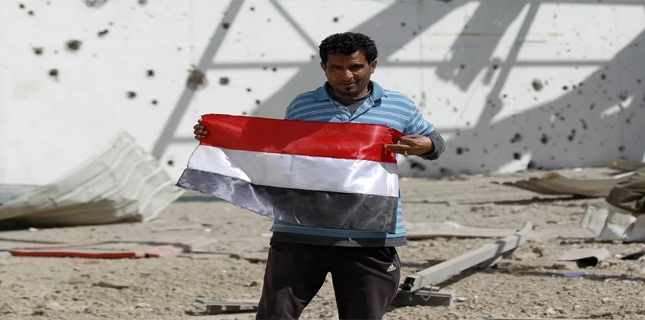 Only 49 percent of British people knew of the war that the Saudis have waged in Yemen since March 2015, according to a YouGov poll seen exclusively by The Independent.
The figure was even lower for the 18 to 24 age group, where only 37 percent were aware of the Yemen conflict, the survey found.
Human Appeal, a British international charity organization based in Manchester, warned that a lack of awareness about the war was worsening the humanitarian crisis in Yemen.
"The crisis in Yemen has been forgotten about or ignored completely," Human Appeal CEO Othman Moqbel said.
"We believe this is because that the conflict has not generated a huge amount of refugees coming to Europe and there is the misconception amongst the public that it's only a regional crisis," he said.
"To treat what is currently happening in Yemen, and has been happening for [over] two years, as something insignificant is turning a blind eye to the escalating humanitarian emergency."
More than 12,000 people have been killed since Riyadh unleashed the campaign against Yemen. The campaign's aim was to push back revolutionary fighters from Sana'a and reinstate Abd Rabbuh Mansur Hadi, a staunch ally of Riyadh who resigned as president.
Approximately 75 people are estimated to be killed or wounded every day in the war, which has pushed the country to the verge of famine as 14 million people lack a regular access to food.
Around 1,000 children also die every week from preventable diseases like diarrhea and respiratory infections. Fewer than half of Yemen's health facilities are operational as aid agencies struggle to access war-torn regions with lifesaving medicine.