World
UK probes 257 alleged human rights abuses by Saudi Arabia in Yemen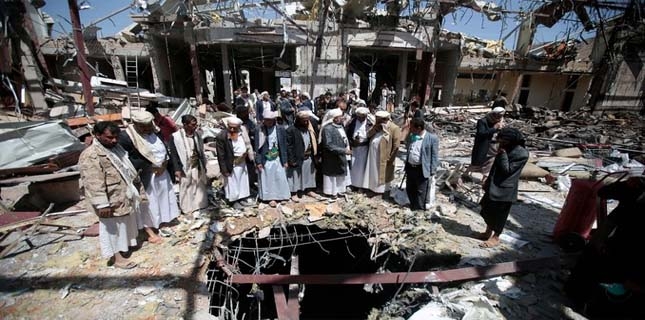 "The Ministry of Defense (MoD) is tracking 257 allegations of breaches of international humanitarian law by the Saudi-led coalition in Yemen," Fallon said Thursday while responding to a question by Member of Parliament Margaret Ferrier.
"Details of the MoD's analysis of these allegations are necessarily confidential," Fallon said after he was asked by the MP to provide specific details of Saudi Arabia's humanitarian law breaches.
London has faced repeated calls to suspend arms sales to Riyadh, which is accused of repeated and serious human rights abuses.
Massive British arms sales to Saudi Arabia have come under scrutiny for months due to the kingdom's role in inflicting heavy civilian casualties through its bombing campaign across Yemen.
"UK-built and licensed Typhoon and Tornado aircraft from the Royal Saudi Air Force (RSAF) have been deployed on combat missions in the Yemen campaign," deputy defense minister Harriet Baldwin told ITV News on Thursday.
The UK High Court is set to review the country's weapons deals with Saudi Arabia, after activists accused the government of British Prime Minister Theresa May of complicity in Riyadh's war crimes against Yemen.
Saudi Arabia launched a war against Yemen in March 2015 in an attempt to bring back the former government to power and undermine the Houthi Ansarullah movement.
The war has killed about 11,500 people and unleashed a humanitarian crisis in the improvised Middle Eastern country.
The Al-Qaeda in the Arabian Peninsula (AQAP) has taken advantage of the chaos and breakdown of security in Yemen to tighten its grip on the southern and southeastern parts of the Arab country.