World
Tulsi Gabbard makes secret 'fact-finding trip' to Syria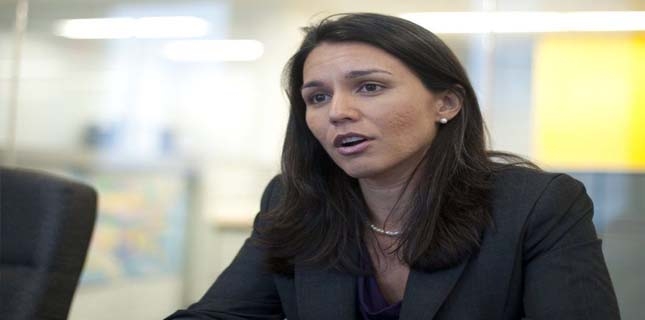 A US congresswoman made a secret "fact-finding trip" to the Syrian capital Damascus days before President-elect Donald Trump takes office.
Democratic Representative and Iraq War veteran Tulsi Gabbard visited Damascus "to meet with a number of individuals and groups including religious leaders, humanitarian workers, refugees and government and community leaders," Gabbard's spokeswoman confirmed on Wednesday.
The exact dates of the trip were kept secret for security reasons, but her office said the Hawaii lawmaker was currently in the Middle East.
Gabbard, a vocal opponent of the Barack Obama administration's policy of regime change in Syria, has publicly acknowledged that the US government has been supporting terrorists in Syria.
The congresswoman unveiled a measure in Congress late last year that would prohibit Washington from funding or arming militant groups seeking to overthrow the Syrian government, including Fateh al-Sham, al-Qaeda, and Daesh.
"Our limited resources should go toward rebuilding our communities here at home, not fueling more counterproductive regime-change wars abroad," she said on the House floor as she introduced the Stop Arming Terrorists Act.
Gabbard met with Trump two weeks after his election victory in November to discuss Syria policy, raising speculation that the incoming president might consider her for a position in his administration.