World
foreign Citizens among Victims of Istanbul Nightclub Attack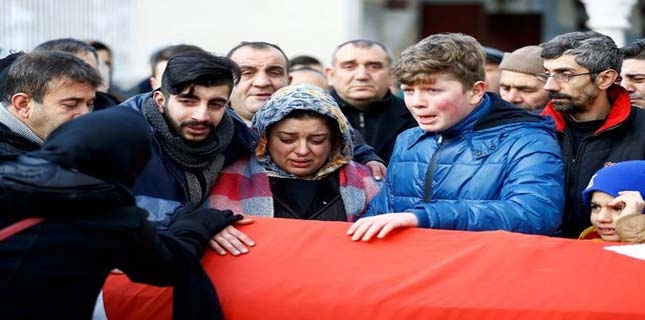 Foreigners including many nationals of Arab countries were among the dead in the New Year's Eve shooting rampage at an Istanbul nightclub, officials said.
A total of 39 people were killed in the assault at the exclusive Reina club on the shores of the Bosphorus and 70 injured, officials said.
Thirty-eight victims have been identified, Turkish justice ministry sources said late on Sunday.
Eleven of the dead were Turkish nationals and one was a Turkish-Belgium dual-national.
Seven victims were from Saudi Arabia and had travelled to Istanbul for New Year's Eve celebrations.
Three of the dead were from Lebanon and Iraq each.
Two nationals from Tunisia, India, Morocco and Jordan were killed, and Kuwait, Canada, Syria and Russia lost one citizen in the attack. One Israeli was also among the dead. One victim remains unidentified.