World
35,000 Terrorists Eliminated in 71,000 Strikes in Syria Launched by Russian Jets: Russian DM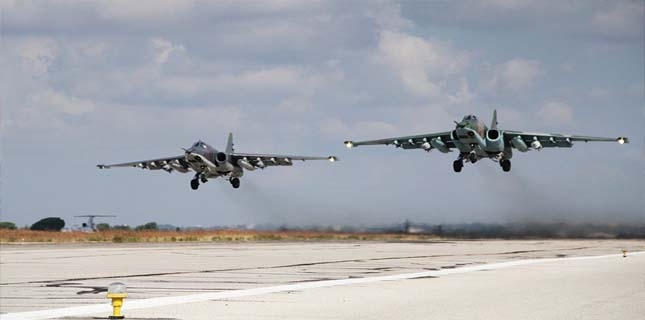 The Russian Aerospace Forces have destroyed over 700 terrorist training camps in Syria during its campaign, Shoigu said.
"Since the start of the operation, Russian jets have conducted 17,800 sorties, launching 71,000 strikes on terrorists' infrastructure, eliminating 725 training camps, 405 plants producing ammunition, 1,500 pieces of terrorists' military equipment, 35,000 militants, including 204 field commanders," Shoigu said.
Some 9,000 militants have laid down arms in Syria, the Russian defense minister said.
According to the defense minister, "the process of political settlement and reconciliation of warring parties has been launched in Syria. A total of 1074 settlements populated by some 3 million people have joined the ceasefire regime, while 108,000 refugees returned home; 9,000 militants laid down arms."
Russia has been conducting an anti-terrorist aerial campaign in Syria since September 2015 at Syrian President Bashar Assad's request, Sputnik reported.