World
Nigerian authorities prevent Shia students' access to school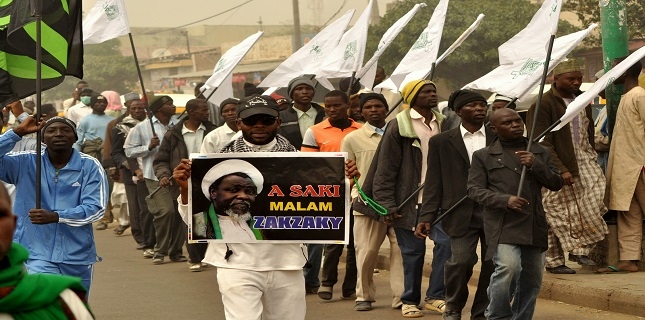 On 12th October 2016 the combined forces of the Nigerian Army, Nigeria Police, Civil Defence and their hired hoodlums attacked innocent Shiite students during the Ashura procession at Anguwan Rogo, Jos.
The Police and the Army fired teargas and live bullet at the resident of Sheikh Adamu Tsoho Ahmad where the students seek shelter. The army and their hired hoodlums were seen molesting and beating the students who were afterwards taken to Police CID and charged to court for public disturbance.
It is now more than two weeks since the unfortunate incidence, but the oppressed Shi'a students are still in illegal detention and were denied access to their education.
The security operatives arrested 22 students all under the custody of Nigerian Security operatives in Plateau State , 13 of those arrested were minors.
Names of the minors are:
Aliyu Musa 9 years
Fatima Muhammad 10 years.
Muhsina Ibrahim 10 years
Abida abdussalam 11 years
Musatapha Musa 11 years
Maryam Ibrahim 11 years
Mabruka Mustapha 13 years
Fatima Alhassan 13 years
Fatima Hassan 13 years
Hafiza bashir 14 years
Khalisa M. Kabir 14 years
Fatima M. Kabir 16 years
UmmulKhari Ridwan 17 years.
Other Students (Not Minors):
Nura Ibrahim
Hafsat Bashir
Aliyu Jibrin
Hajara Ahmad
Hafsat Adam
Aisha Abubakar
Aisha Usman Musa
Hafsat Dahiru
Hajara Dahiru
The army has been targeting the students for long after conducting Free Zakzaky peaceful protest, we then wrote our complaints and passed to the appropriate authorities but no action was taken by the authorities.
This is a gross violation of our rights to education, we urge you to act in the interest of justice, peace and humanity, let the children go back to their various schools.