World
Taliban attack capital of Afghanistan's Helmand Province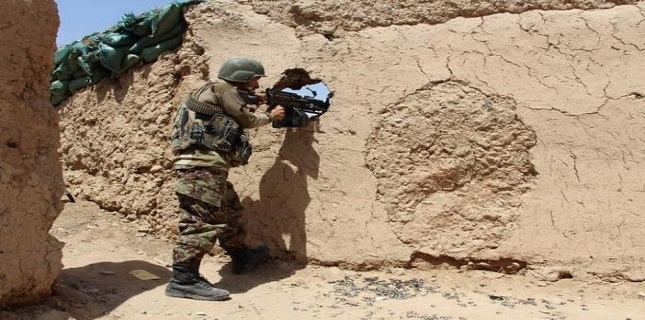 Taliban militants have reportedly entered the capital of Afghanistan's southern province of Helmand after launching a large-scale attack in the area.
The militants attacked security checkpoints inside the city of Lashkargah on Monday, said the Interior Ministry spokesman, Sediq Sediqq.
Sediqq said the country's security forces "will soon push them back."
However, the Taliban spokesman, Zabihullah Mujahid, claimed the militants were advancing through the town.
According to Abdul Majeed Akhonzada, the deputy director of Helmand's provincial council, the militants managed to enter the city after breaching the "defense security belt."
The Taliban have already stepped up attacks in Helmand and on Sunday captured Nawa district, which is close to the provincial capital of Lashkargah.
Amid the violence, a car bomb also ripped through the embattled city, leaving more than a dozen people dead.
Police sources said there were 10 police officers and four civilians among the victims, adding that the death toll was likely to rise.
Over the past few months, Afghan security forces have also been busy foiling attacks by the group in Helmand and the northern city of Kunduz, the capital of a province with the same name.
Security forces are engaged in heavy fighting with the Taliban to retake the control of Kunduz, which fell to Taliban on October 3 for the second time in a year.
On Sunday, the United Nations said the number of displaced people in Kunduz has reached 24,000 as fierce street battles continue between government forces and Taliban militants in the strategic northern city.
The militant group lost its grip over Afghanistan in the US-led military invasion, but security has not been delivered to the country despite the presence of foreign boots on Afghan soil.