World
Nigeria police attack protest rally by Shia Muslims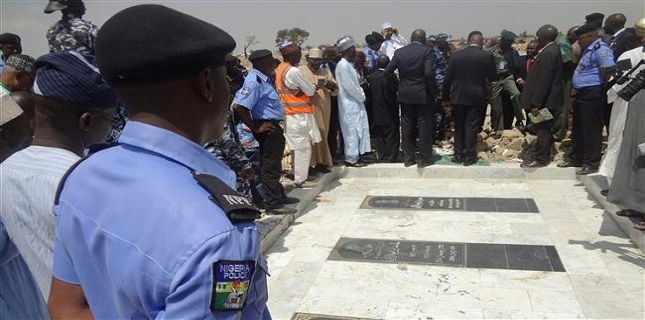 Nigerian police have attacked a protest rally by Shia Muslims demanding the release of Nigerian Shia leader, Sheikh Ibrahim Zakzaky.
The Thursday demonstration was met by police action, which included the security forces firing teargas canisters at supporters of the Islamic Movement of Nigeria (IMN), led by Zakzaky, local media reported.
Late last year, the Nigerian military carried out a crackdown against IMN members, accusing them of blocking roads and trying to assassinate Chief of Army Staff Tukur Buratai in the northern city of Zaria. The movement says it was simply holding a religious procession.
The crackdown killed more than 350 Shia Muslims, who were later secretly buried by the army.
Following the bloodshed, the military moved to detain Zakzaky in December. The clergyman is said to have suffered serious injury as a result of the heavy-handed treatment, which also caused him to lose an eye.
The Nigerian news outlet also said Zakzaky's supporters had also held a similar protest on Sunday.
UK-based rights group Amnesty International says the Nigerian army deliberately massacred the Shias and dumped their corpses in mass graves to cover up the crime.
Back in April, the Amnesty's Research and Advocacy Director for Africa, Netsanet Belay shed some light on the bloodletting, saying, "Bodies were left littered in the streets and piled outside the mortuary. Some of the injured were burned alive."
"Bodies were taken away, sites were razed to the ground, the rubble removed, bloodstains washed off, and bullets and spent cartridges removed from the streets," he said.