World
"Mujahid" Prominent Daesh Commander Killed In Maidan Wardak Near Kabul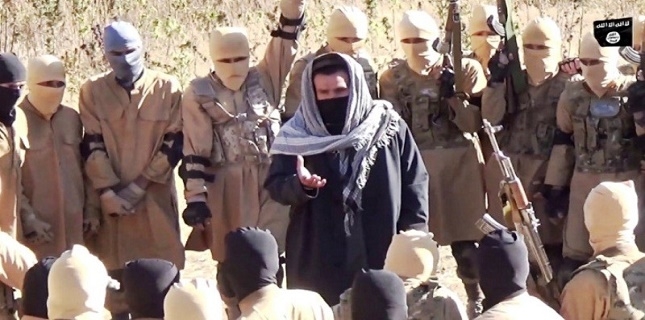 A key leader of the so-called Islamic State (ISIS, ISIL , IS and Daesh) terrorist group was killed in an airstrike in Maidan Wardak province, located some 35 kilometers west of Kabul.
According to local Afghanisan news agency "Bakhtar Bews" the ISIS leader was identified as Mujahid and was killed along with one of his bodyguards. It was carried out by the Afghan Air Force or the US Forces.
The loyalists of the terror group are believed to have significant presence in eastern Nangarhar province and this is the first time a key leader of the group has been killed near Kabul.
In the meantime, the Afghanistan National Security Council (NSC) on Monday approved in principle the strategy to fight the Islamic State of Iraq and Syria (ISIS) terrorist group as the loyalists of the terror group are attempting to expand foothold in the country.
The US forces stepped up airstrikes against the loyalists of ISIS after they were granted more authorities by the US President Barack Obama.
The decision to step up fight against the terror group in Afghanistan was taken amid concerns that the loyalists of ISIS are attempting to expand foothold in the country, establish a regional operational base in eastern Nangarhar province of Afghanistan and consolidate operations with the terror group in Iraq and Syria.